In light of US President Trump's recent visit to India, an economic expert suggests some measures the two countries could take to drive their bilateral relationship to the next level.
Win-win outcomes, politically
Several analysts feel that President Donald Trump's first official visit to India was high on optics and symbolism. Whatever be the case, it surely strengthened the hands of the two powerful leaders of the world's largest and most vibrant democracies.
The imagery associated with the visit surely created a certain euphoria amongst American Indians which may marginally help Trump in the US Presidential elections later this year. Trump's reiteration of Prime Minister Narendra Modi's policies and the corresponding achievements also reinforced the Indian Government's assertion of successful outreach of its schemes. In that sense, it was essentially a mutually rewarding visit for both sides with 'win-win' outcomes.
Strategic partnership strengthened
The broad understanding between India and the US on the comprehensive global strategic partnership issues covering the maritime domain, space issues, military exchanges, defence-industry partnership, 5G networks, terrorism, drug trafficking, and infrastructure investments, is being welcomed. India's resolve to buy US military equipment worth $3 billion was surely a positive for the US even though the deal on nuclear reactors remained elusive.
India is confronted with a tough act of balancing its need for modern defence equipment and ensuring technology transfer for manufacturing state-of-the-art weapons systems within the country. The defence manufacturing sector is arguably India's biggest aspiration under its 'Make in India' mission. While not much is available in the public domain with respect to the deliberations on this ambition, one hopes that India took cognisance of this opportunity during the bilateral talks which can create lots of jobs in India.
The elusive trade deal
The fact remains that despite irritants on both sides, US-India bilateral trade has seen steady growth. India's current account surplus vis-a-vis the US due to high services exports from India also starts looking reasonable from the US standpoint if defence-related trade is also accounted for.
Trump is often referred to as a transactional President but the wide divergence in key trade pact deliverables with shifting goalposts reinforced that the US and India are quite some distance apart on this subject. Little wonder then, expectations of a major trade deal had dwindled even before Trump landed in India.
Having lost that opportunity, and given the political commitment on either side, the US and India must move away from their narrow protectionist posturing and carry on negotiating the anticipated yet elusive trade agreement. Given that India had earlier decided to walk away from the Regional Comprehensive Economic Partnership (RCEP), and its trade discussions with the European Union remain derailed, it is imperative that India moves forward to ink its trade agreement with the US.
Even if the free trade agreement is not an immediate possibility, a multi-layered trade agreement would eventually help boost import-linked value-added manufacturing and exports from India. Eventually, it would also improve the quality of Indian products. Trade remains a key component of most developed economies and India's trade to GDP to ratio needs to be propelled to a reasonable level.
Liberal visa regime: A distant cry
There was no announcement on the H1-B visa issue either. The political belief in the US that these visas encroach upon job opportunities for Americans in their own country and add to their unemployment challenge is actually a bit misplaced. Unsurprisingly, Trump's political posturing has been tough on this issue.
As a matter of fact, the US needs to understand that a more generous visa regime does not merely benefit Indian IT-ITeS companies and create overseas job opportunities for various professionals, it also makes US businesses more competitive and its economy more sustainable by addressing the skills deficit effectively and enabling a cost arbitrage.
Looking ahead
With such rare chemistry and an unprecedented rapport between President Trump and Prime Minister Modi, it would be a shame if both countries do not speedily move ahead for more tangible economic gains not at the cost of each other but those based on mutuality. Both governments must move ahead on finalising the remaining MoUs, especially economic ones, negotiating and inking a comprehensive trade deal, taking a pragmatic view on the visa regime, formalising a bilateral relationship based on shared geopolitical interests in the region, and taking the strategic partnership to the next level of maturity.
Read more: https://indiaincgroup.com/a-mixed-bag-for-indias-political-economy/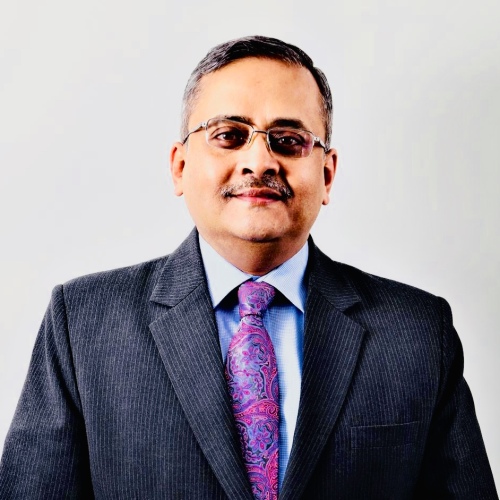 Jayant Krishna is Senior Fellow, Center for Strategic and International Studies (CSIS), Washington DC and Executive Director, Public Policy for US non-profit Wadhwani Foundation (WF) that drives large-scale job creation in 25 emerging economies, including India.