Women are over-represented in support functions like administration, while men tend to be concentrated in operations, profit and loss, and research and development—all viewed as critical experiences for CEO and board-level positions.
By Ratna Mehta
"No country can ever truly flourish if it stifles the potential of its women and deprives itself of the contribution of half of its citizens." – Michelle Obama
The share of women in senior management positions rose substantially in 2019 to 29%, the highest ever. 87% of global mid-market companies have at least one woman in a senior management role in 2020. However, women are over-represented in support functions like administration, while men tend to be concentrated in operations, profit and loss, and research and development—all viewed as critical experiences for CEO and board-level positions. The below table clearly shows that at the entry-level, women representation is more or less equal, but as they progress in their career, several pulls and pushes have led to large scale dropouts at senior levels.
In 2019, women employees represented:
| | | |
| --- | --- | --- |
| Positions | All Women | Women of Colour |
| C-Suite | 21% | 4% |
| Entry Level | 48% | 18% |
In India, the statistics are even more stark – only 3% of women at the CXO level, with 15% representation at the board level. The true victory can be established when we are able to increase women representation at senior levels, which is indicative of the fact that they have equal opportunity and access to an end-to-end journey in the corporate world; putting an end to the glass ceiling conundrums.
Why do we need more women on the board?
Thought Diversity – A different perspective: (empathy, intuition and optimism) As they say, 'Men are from Mars, Women are from Venus'. People from different planets can bring in different perspectives, and we have increasingly realised that this diversity of thought is positive for a business. It promotes not only inclusivity and diversity, but also fosters creativity and empathy, which are key skills required to compete and succeed in an environment where tech is dominating man.
Inspiring Leadership: The best leaders are the ones who can create leaders under them. Women being natural nurturers, create a strong second line. They're also unlikely to abuse any privileges or give out special treatment — women have been on the receiving end of this, so they know what it's like to be bypassed or treated unfairly.
Women Attract More Women: Women at leadership positions can drive the organisation to recruit, nurture and grow more women within the system.
Natural Mediators: Women are empathetic listeners and excellent communicators. This means that when there are conflicts in the workplace — whether it's between two people or entire teams — female workers are good at seeing both sides of the arguments and navigating to a palatable solution.
Team Players: Women are natural team players – they have the ability to take people together in their decisions and drive consensus. This is really important, especially in growing organisations.
Proof of the pudding: Enhanced performance
We can see a clear superior performance in firms where women representation increases. Not only the share price but other business metrics like operating margins, cash flow etc show a positive correlation.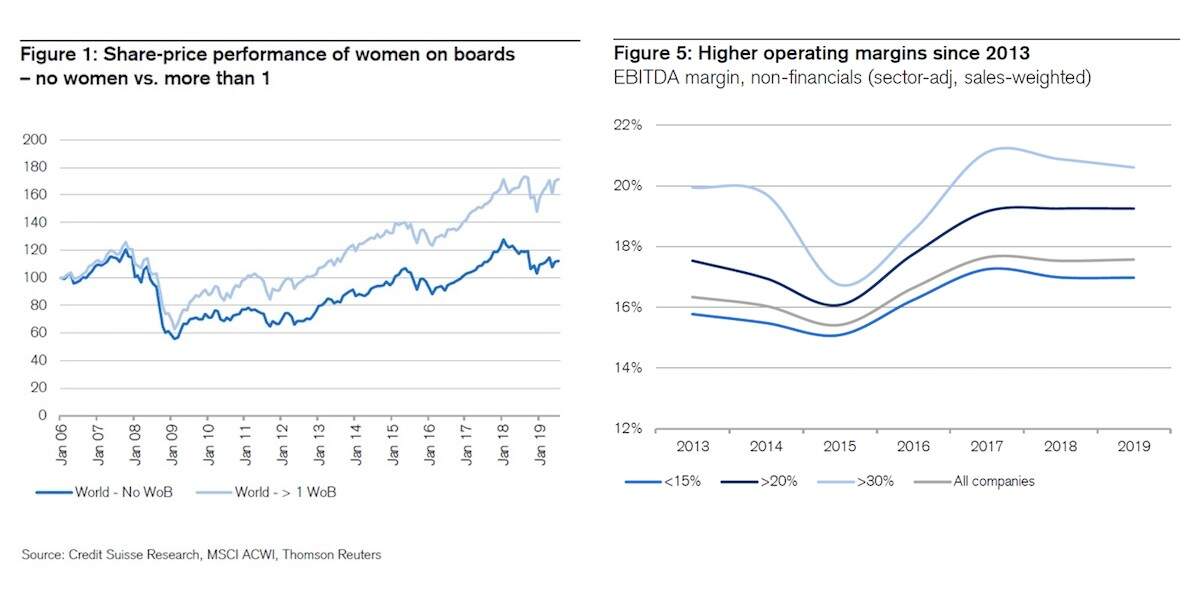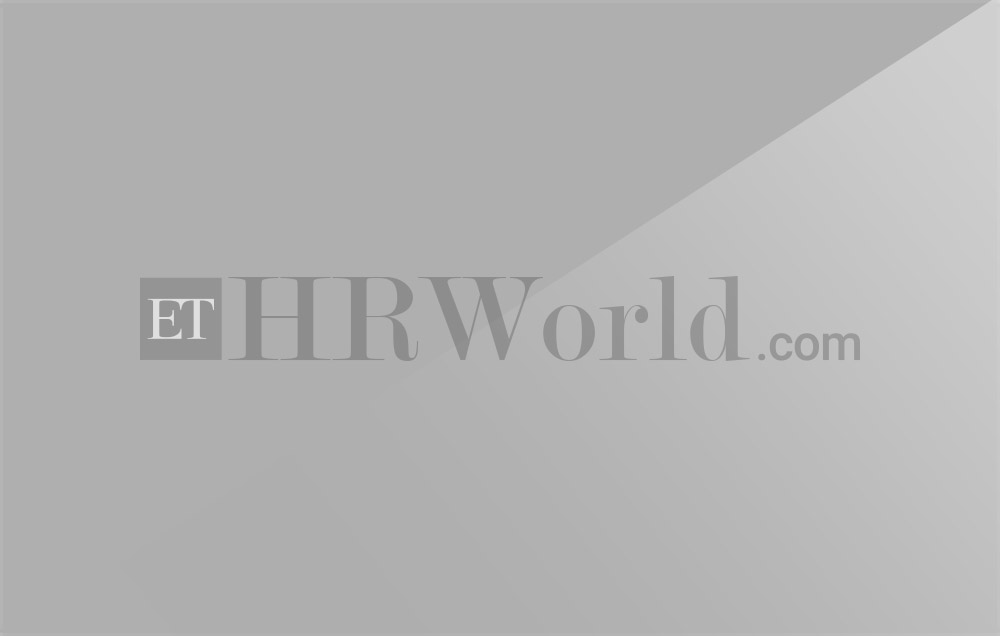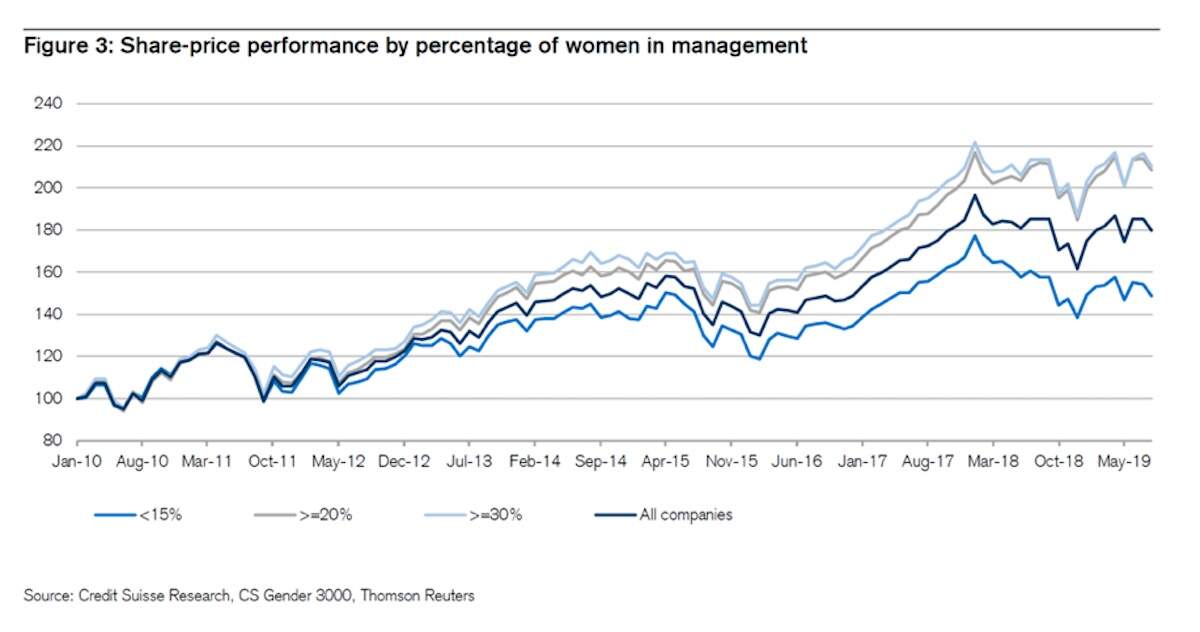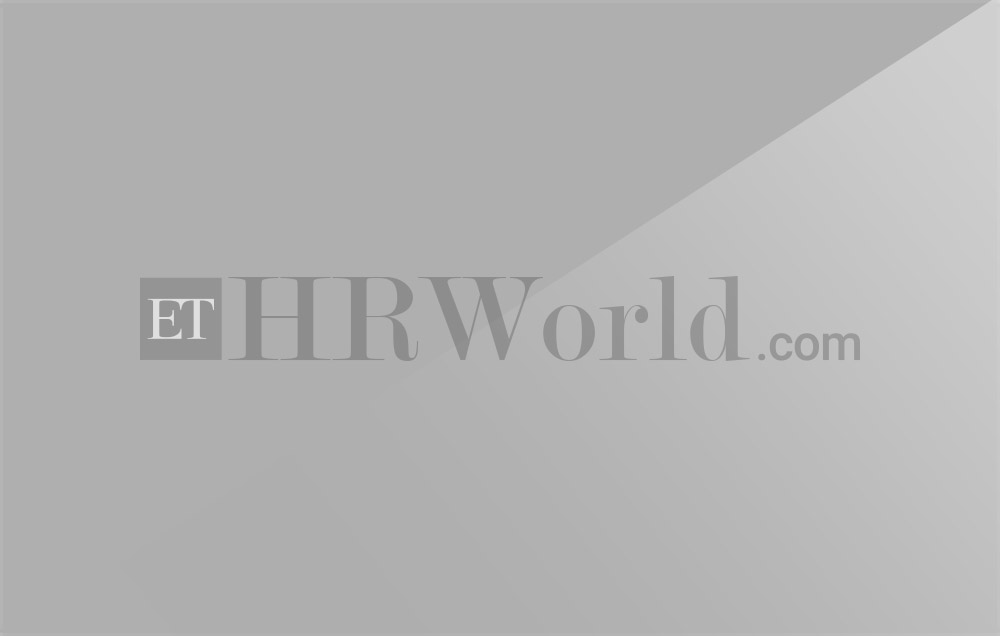 How do we encourage more women on boards?
Regulations and policies are important to drive structural changes. There have been many interventions, and to list a few:
1. The Companies Act 2013 boosted the opportunity for women representation at the board level.
2. Nirbhaya Fund strives to support initiatives that ensure the safety of women in India.
3. Mahila Shakti Kendra Scheme is instrumental in creating awareness regarding various important government schemes and programmes as well as social issues at the rural level.
However, unless the societal mindset changes, the government's interventions will not result in significant changes. To support such interventions, every corporate and individual need to imbibe:
1. Commitment from top management: Corporate influencers who wield power need to be vocal in their support and in action to create spaces that provide equal work opportunities, timely promotion etc. They must believe in the power of women and take measures to ensure equal representation across the board.
2. Policies that help foster women: With the traditional social norms still in place for corporates to ensure diversity in the workforce, policies like flexible work hours, maternity benefits, workplace and travel safety measures help to make a conducive environment for women to thrive.
3. Create an enabling environment: Beyond implementing the above policies, women need to be equipped with resources which she can tap to rise – mentor networks, training programmes, aid in building an external network, an opportunity for brand building, etc.
Women at the top: how they have been enablers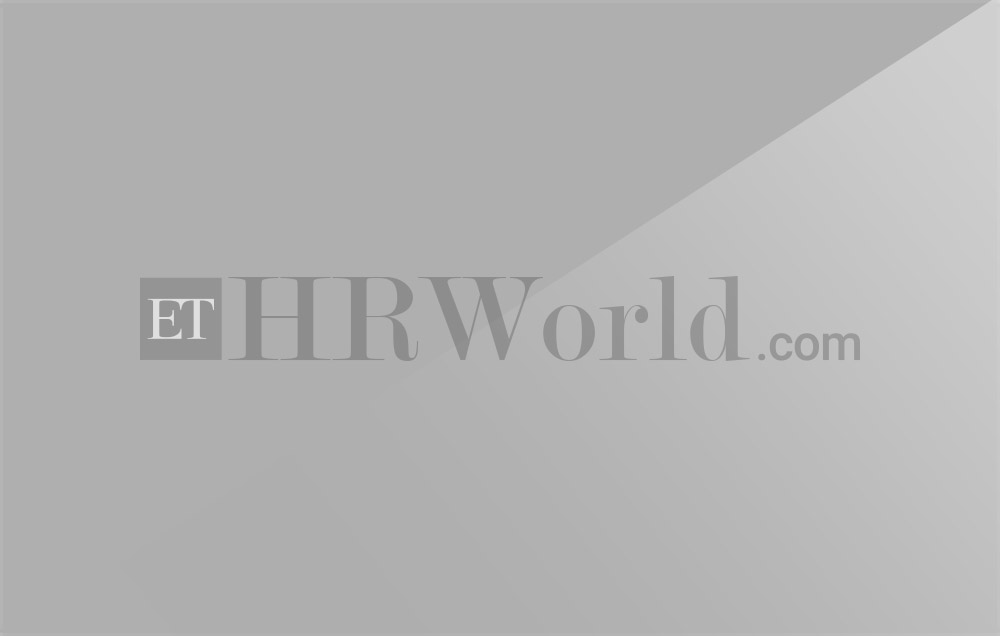 (From Left to Right) Indra Nooyi, Neeta Ambani, Oprah Winfrey
| | | |
| --- | --- | --- |
| Indra Nooyi | Neeta Ambani | Oprah Winfrey |
| Member, Board of Director, Amazon; Ex-Chairperson & CEO, PepsiCo | Chairperson & Founder, Reliance Foundation; Member, Board of Directors, RIL, and philanthropist | American talk show host, television producer, actress, author and philanthropist |
| How she made a difference | How she made a difference | How she made a difference |
| Pivoting PepsiCo to healthier food segments | Launched Her Circle, a digital platform for empowering women | Lobbied aggressively for National Child Protection Act, 1994 |
| Ensured quality childcare for employees | Supports women in sports | Started The Oprah Winfrey Leadership Academy for Girl |
| An advocator of equal opportunity spaces | Launched Women's Global Development & Prosperity (W-GDP) Initiative to reduce the gender divide | Donated to the National Council of Negro Women |
| | | Started Oprah's Angel Network to create opportunities that enable underserved women and children |
The path for women has been laid out. We now need to ensure the momentum to have more powerful and impactful women on boards, and thereby increase overall women representation at work. With a never say die attitude, women leaders are taking great strides and hope this journey creates a world where there is an equal representation of women at all levels in the corporate world.
Source: ET HRWorld